Looking to spruce up the curb appeal of your home? We found 7 easy upgrades that have a big impact (and helps resale value down the road!)
1. Porch Lighting. There are so many affordable choices in exterior lighting it can be overwhelming. When choosing which lighting, stay with the theme of the architectural style of your home but play it up a bit. For example, if your home is a traditional suburb, but leans towards the farmhouse design, choose the "Farmhouse" style pictured below.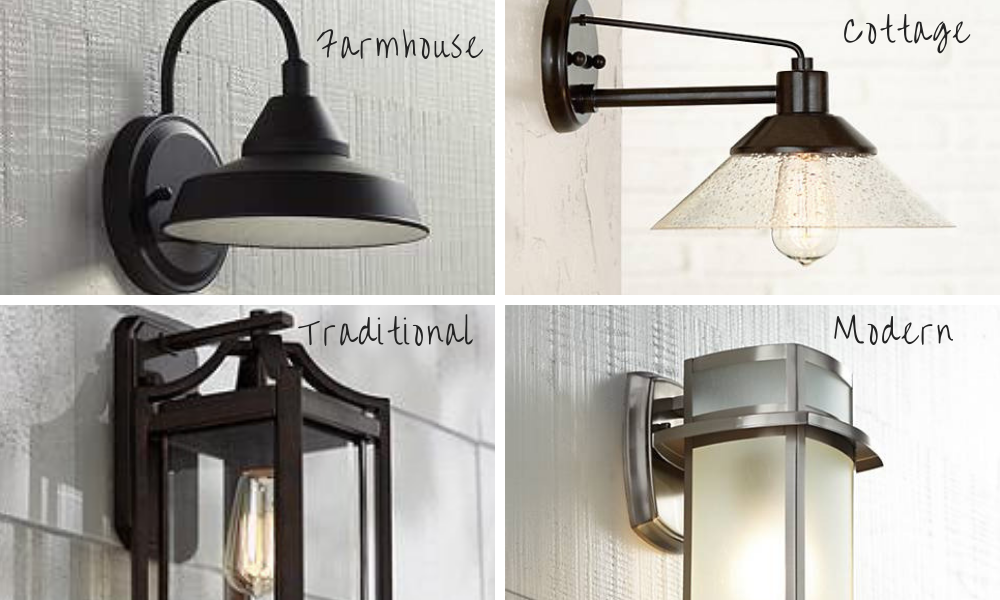 2. Stone Columns. For many of us, when our homes were built, the creative use of stone had not quite been discovered. If you have columns – surround them with stone. If you don't, then you can easily add stone around your porch step(s) or the front foundation of your home.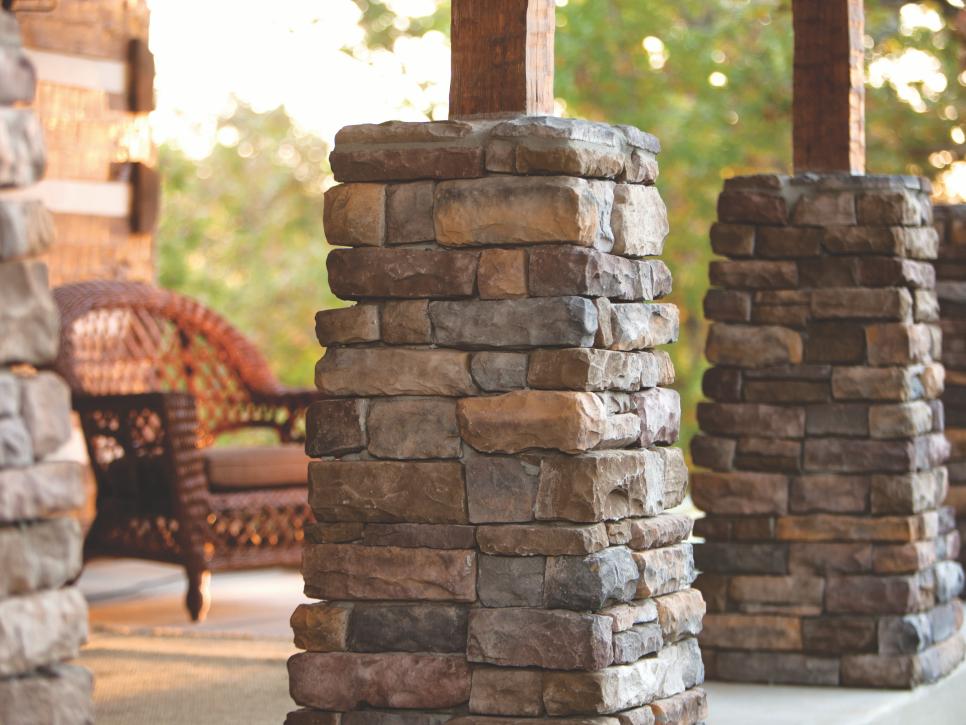 3. Create a charming walkway. Using real stone for a walkway gives you added detail of quality and it can be used to connect your hardscape with your architecture.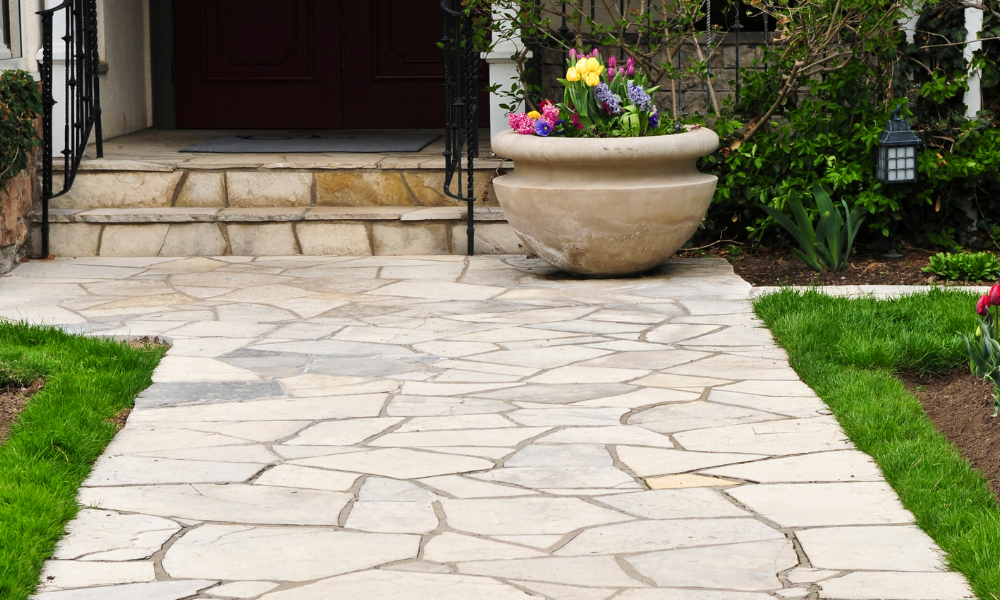 4. Add wooden brackets. Exterior brackets used under eaves can be decorative or functional, and add a rustic touch to a mountain house or structure to a traditional home. Wooden brackets can range in cost from $25 to $60 and up. If wooden brackets don't fit the style of your home, consider shutters.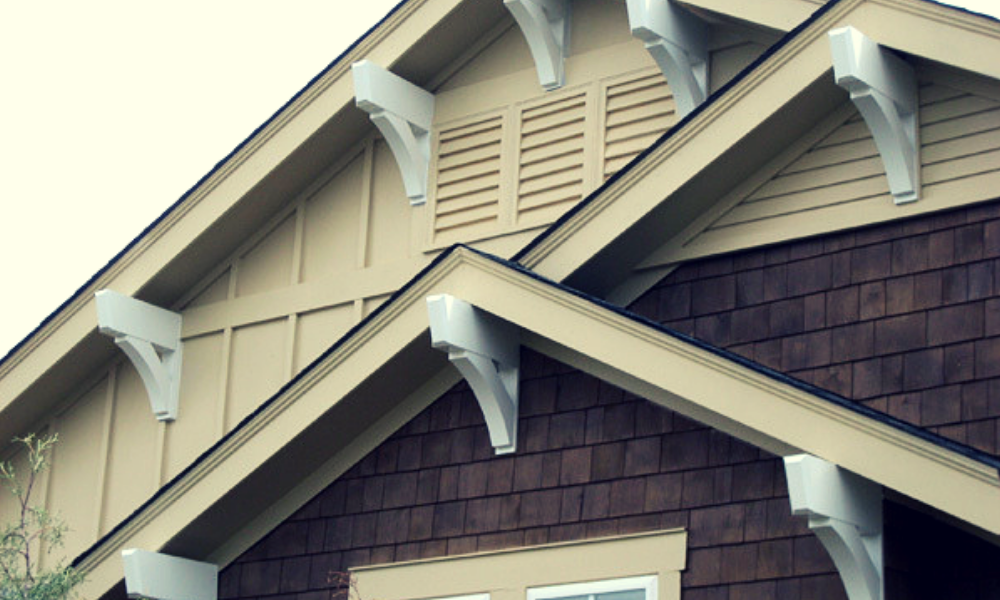 5. Decorate your front porch as a room. If you have a large enough front porch, add a few pieces of furniture that have appeal. Repurposing from a thrift store is an excellent way to add an element of design without spending a fortune. It can be as simple as a bench, chair, table with flowers as pictured below.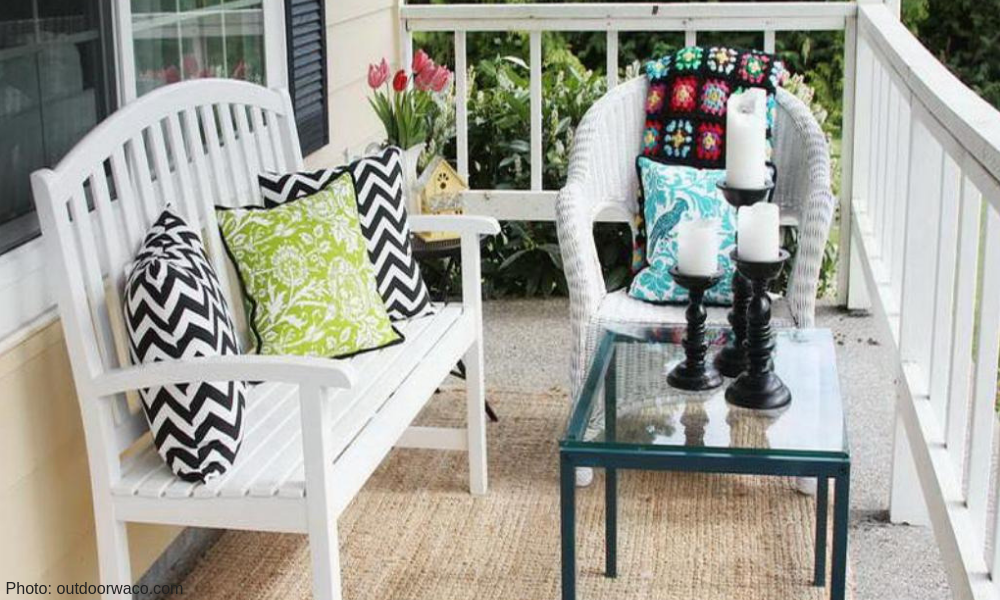 6. No porch? No worries. Create a welcoming space with planters, a unique address sign or a simple wreath. You'd be surprised how these little changes can make a big difference.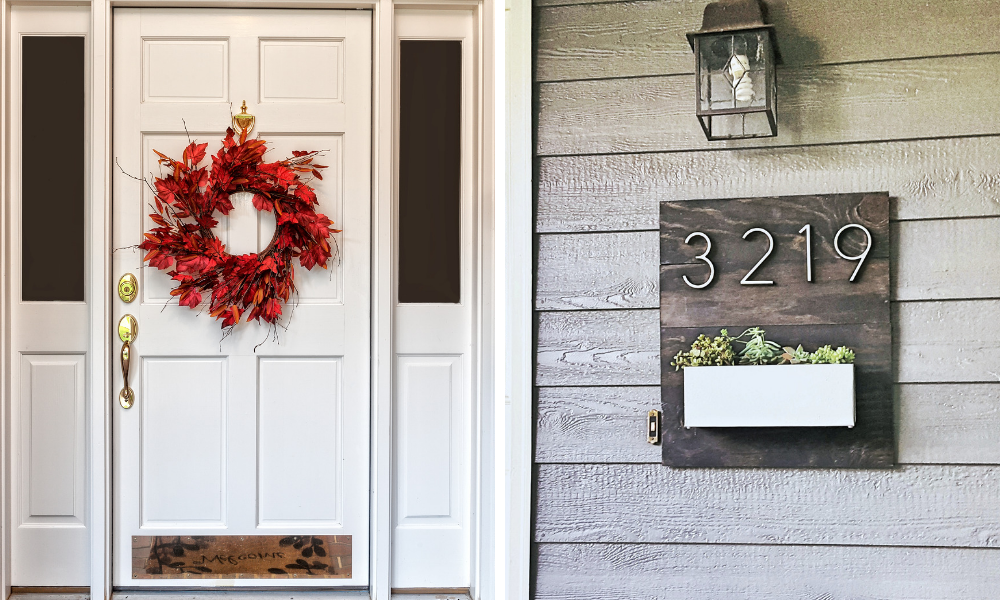 7. Upgrade the garage door. If you really want to invest in an exterior upgrade that can also increase the value of your home either paint or replace your garage door to blend with the architectural style of your home. If the garage door consumes a good portion of the exterior, paint it a color that blends with the rest of the exterior but using a subtle color. If you have the basic panel door, consider investing in a door that has unique details as shown below.
According to Remodeling Magazine's report, replacing a garage door is the #1 ROI, giving you a 98.3% cost recoup.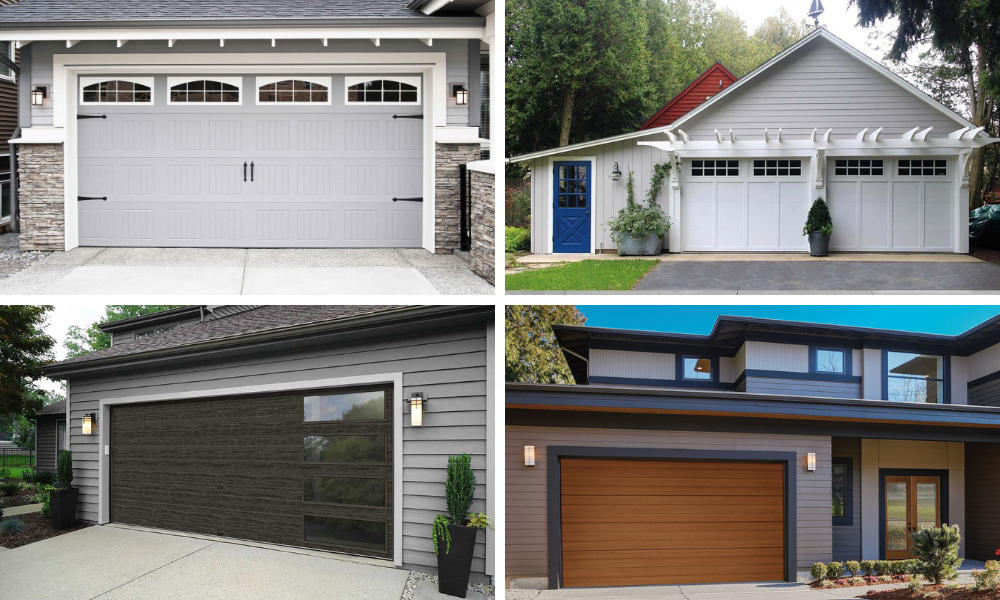 Questions about what projects give you the most ROI if you're planning to sell? Give us a call and we can give you insights into the statistics being reported. 970.212.3333